YOUR GUIDE TO MAUI
What does relaxation look like to you? Maui offers activities on all spectrum – fine dining, water sports, land adventures, world-famous beaches, art and cultural experiences, and of course, lots of shopping. Whether you are looking for activities that involve good food and entertainment for the kids, or you prefer an adrenaline-filled adventure, Maui is the place to start. In this updated travel guide, you will find information about:
The best time to visit Maui
How to get to Maui
What to do 
Where to stay 
What to eat
You will also find some special offers at the end of this article for vacation rental guests of Maui Paradise Properties.
A GLIMPSE OF MAUI
Also known as "The Valley Isle", Maui is the second-largest island of the Hawaiian Islands at 727 square miles. It's known for world-famous beaches, views of migrating humpback whales, and the sacred Iao Valley. This island is divided into six regions – South, East, West, North, Upcountry, and Central. Each area offers a unique flavor of island culture.
Central Maui is home to the island's main airport, great hiking in the Iao Valley State Park, and charming shopping areas like Wailuku. East Maui is home to the Pools of Oheo – tiered pools from cascading waterfalls, which are great for a dip when the weather is right. Visit Lahaina – the historic whaling town in West Maui. On this side of the island, you will also find famous golf courses, Honolulu Bay, and of course amazing sunsets.
If you are coming for surfing and other extreme water sports, then you won't want to miss Ho'okipa Beach on the North Shore for its strong currents and waves. Visit Makawao Town in the Upcountry region to explore different galleries and studios, and experience a little bit of paniolo – the Hawaii cowboy culture. South Maui is the perfect place to relax and escape the hustle and bustle of everyday life. Luxury resorts line the golden beaches of Wailea, and the stunning coastline provides a beautiful backdrop for a romantic sunset dinner.
BEST TIME TO VISIT MAUI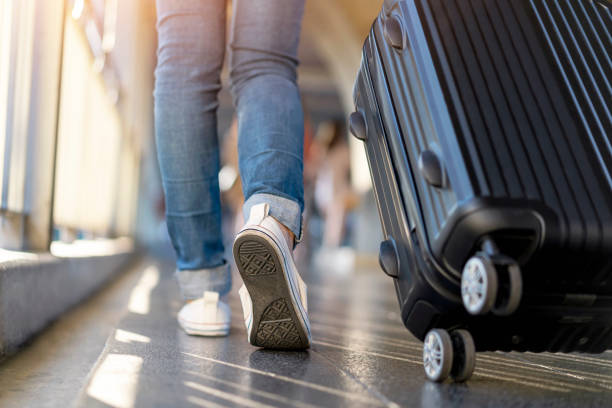 There are a few factors to consider when deciding the best time to visit Maui – such as weather, local festivals and events, and popular tourist activities. Pick the season that best suits your travel preferences:
The spring months (March to May) are ideal for those looking for mild temperatures and non-crowded beaches. It is also the best time for snorkeling, as the water tends to be clear and calm during this period.
For outdoor enthusiasts, summer (June to August) is a great time to visit. Not only do temperatures stay relatively mild throughout this season, but there is also plenty of sunshine and opportunities for hiking and exploring nearby nature preserves.
If you're looking for festive activities or want to avoid large crowds, the fall months (September to November) may be best for you. During this time of year, many local farmers' markets run weekly events with live music, food trucks, and family-friendly activities.
HOW MANY DAYS IS ENOUGH FOR MAUI
The island is large, diverse, and with lots to see and do. Figuring out where to start can be overwhelming, but we have a simple answer. And that is – it depends on your individual preferences and travel goals.
Some people may want to focus on soaking up some sunshine at the beach, while others might prefer exploring the island's stunning natural landscapes. For those who love to hike or go on challenging outdoor adventures spending at least a week or two is ideal.
On the other hand, a shorter visit might be better if you're more interested in city life and nightlife. So, plan and don't feel like you need to cram everything into one trip – Maui is worth multiple visits!
HOW TO GET TO MAUI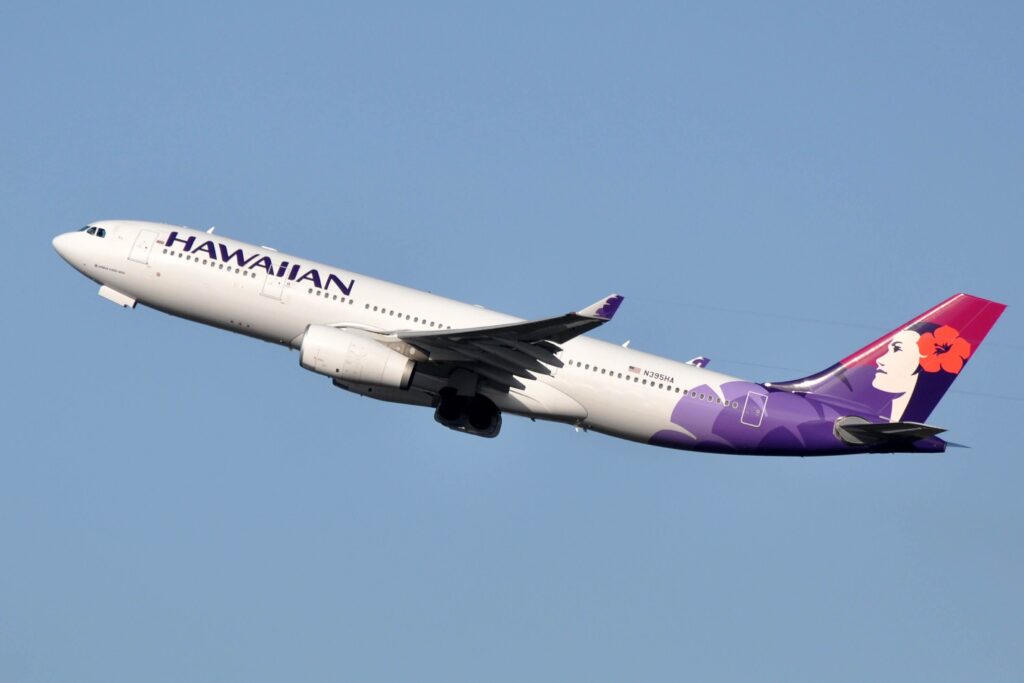 While there are lots of direct flights from the US Mainland to Maui, some routes might require a quick stopover on Oahu, where Hawaii's largest airport is based. Once you're on Oahu, all you need to do is take a short 20-minute flight over to Maui and you'll be ready to explore this incredibly scenic and diverse island.
HOW TO GET AROUND ON THE ISLAND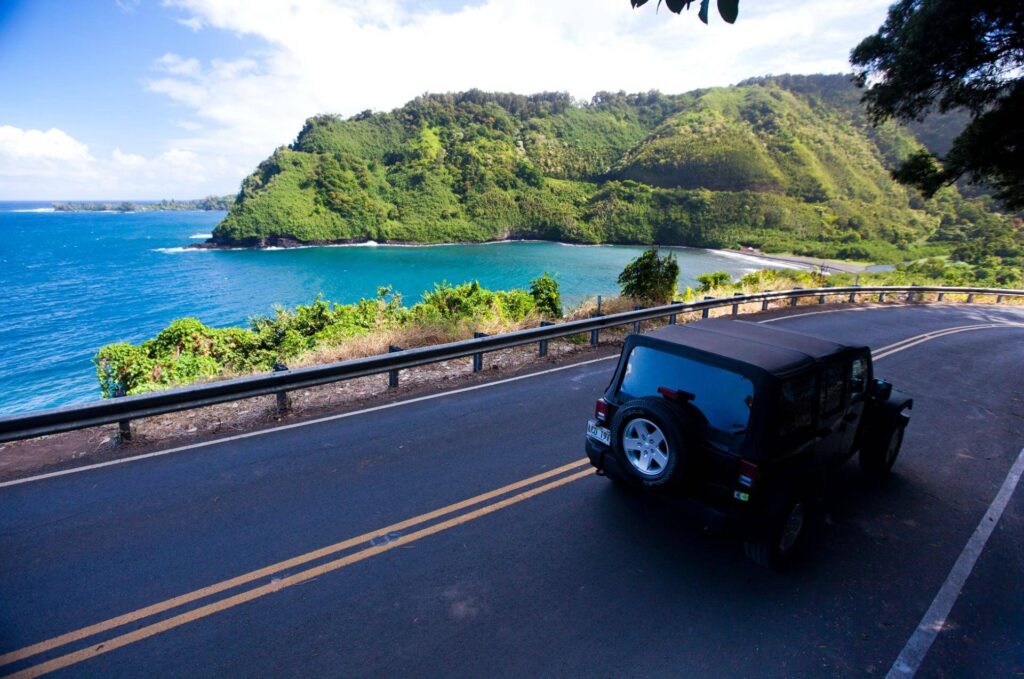 Many visitors to Maui find that the best way to get around the island is by car. There are a few car rental agencies located at the airport and in town, so it's easy to find a vehicle that suits your needs. Once you have a car, you can explore all of Maui's scenic attractions at your own pace. If you're planning on doing some hiking or venturing off the beaten path, be sure to pick up a map so you can find your way back!
WHAT TO DO ON MAUI
There are so many amazing things to do on Maui that it can be hard to know where to start. Whether you're looking for quiet relaxation on one of the many beautiful beaches, adventurous outdoor activities like hiking and snorkeling, or cultural experiences like historic sites and artisanal food markets, there's something for everyone on this beautiful Hawaiian island.
For coastal adventures, our top recommendation is a trip out to Makena Cove, one of the most stunning stretches of beach on the island. Here you can swim, snorkel, paddleboard, or simply lie back and soak up the sun while listening to the gentle lapping of the waves on the shore. If you're looking for a bit more action, a hike up Haleakala offers sweeping views of Maui's incredible volcanic landscape, while kayaking trips along Maluaka Beach let you explore hidden coves and lagoons.
Of course, no visit to Maui would be complete without indulging in some of its delicious local cuisine. You can choose fresh seafood from one of the local restaurants or hearty local favorites like shrimp trucks and barbecue joints. There is so much mouth-watering goodness waiting for you here.
WHERE TO STAY ON MAUI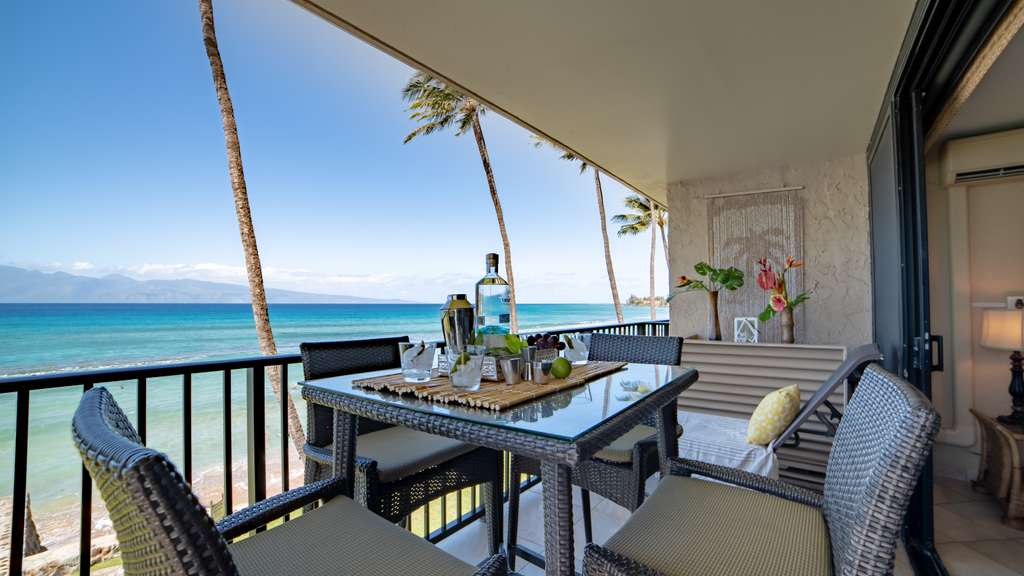 There are six main regions on the island – South, East, West, North, Upcountry, and Central. Each has its own unique features and attractions. To choose the best region to stay in, consider what you are planning to do in Maui. If you want to be close to the beach, then West Maui would be your best choice. This region is home to some of the island's most popular beaches, including Kaanapali Beach and Kapalua Bay.
If you're more interested in exploring the island's natural beauty, then Upcountry Maui is worth considering. This region is home to Haleakala National Park.
South Maui has many luxury condos and resorts, and it's a popular spot for golfing. If you prefer to have a relaxing and luxurious vacation, this region will be the top choice.
Hikers, explorers, or someone who just wants to be away from the cities should consider staying in East Maui for a peaceful yet adventurous vacation.
North Maui is the place for surfers and anyone who loves the outdoors. It's also for someone who enjoys gentle breezes, expansive pastures, and lush, tropical landscapes.
Lastly, if you're looking for a more urban experience, then Central Maui is the place for you. This region is home to the island's capital city of Wailuku, and a number of dining and shopping options.
WHAT TO EAT ON MAUI
There is no shortage of delicious options. You will find authentic Hawaiian cuisine, fresh seafood, or some of the best burgers and pizza on the islands.
For an authentic Hawaiian dining experience, be sure to check out one of the many food trucks found across the island. These local favorites serve up everything from juicy hawaiian BBQ to fragrant curries and poke bowls using only the freshest ingredients. If traditional Hawaiian fare isn't really your thing, don't worry – you'll find plenty of other dining options in Maui.
If you love eating fresh seafood, head to one of the many waterfront restaurants lining Maui's famous Kaanapali Beach. From Pacific oysters and creamy crab bisque to succulent king crabs and spicy coconut curry mussels, the list is endless – not to mention incredible ocean views! And if you're craving something a little more casual, don't miss out on Maui's legendary burger joints.
Complimentary Activity Coordination Service
Looking for something off the beaten path? Contact our On-Island Activity Coordination service at Maui Locals Guide.
The team at Maui Locals Guide are our on-island experts who can help you plan all of the fun stuff you may want to do while here on Maui! This is a complimentary service extended to you as a valued guest of our vacation rentals at Maui Paradise Properties.
As your local experts, they are more than happy to answer your questions, make recommendations for activities/excursions available to you (they've tried them all!), take care of all arrangements, and build an itinerary for your stay. They are extremely knowledgeable about the island, culture, and activities so please feel free to reach out with any questions as they will make sure you are set up for a memorable stay.
In addition to activities, they can also coordinate grocery delivery, massage, photography sessions, private chefs, yoga, musicians, and romance packages.
There you have it, our updated Maui travel guide. With its pristine beaches and lush jungles, this Hawaiian island is sure to please everyone in your group.
The best time to visit Maui depends on what you want to do. But no matter when you come, we can help make your stay even more enjoyable with our selection of special offers for guests of Maui Paradise Properties. So, what are you waiting for? Book your next Maui vacation rental now and let us help you plan and arrange all the activities/excursions free of charge!
REQUEST A RESERVATION FOR ANY ACTIVITY!
Just fill out the form below to get started