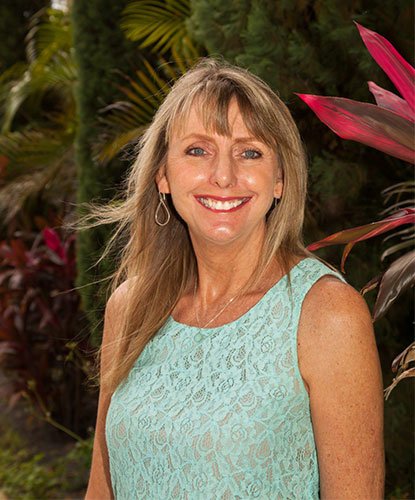 Faith Cummins R(S)
Director of Owner and Guest Relations
Faith Cummins is a partner at MPP and serves as the Director of Owner and Guest Relations. She began her career in real estate in 2003 in Sarasota, Florida. She and her husband moved back to Maui in 2013 and she joined MPP in 2014.
With a greater understanding of the ever-changing Real Estate market through years of experience, she transitioned to Property Management following the recession in 2006. During this time, she helped guide many of her clients through rocky times and maintain their investments through diligent rental management and astute marketing.
Faith says that she found her niche in property management and quickly grew her business by keeping both her guests and clients very satisfied with her marketing and management skills.
In 2010, she joined Jennette Properties in Sarasota, Florida where she personally managed over 65 long and short term rental properties. Many of her clients were international investors and her excellent communication skills made their process of decision making as easy as possible.
Possessing a strong passion for travel and love for the outdoors, Faith and her husband decided to relocate to the place they fell in love, and in 2013 they moved back to Maui. Searching for a position that would provide the professionalism and integrity she experienced in Florida as well as a strong care for the community, she was thrilled to join the team at Maui Paradise Properties. "MPP has a perfect balance of the island lifestyle while maintaining a strong work ethic that provides an excellent experience to both our guests and clients" noted Faith.
Phone: 808.214.1011
Email: info@mpphawaii.com