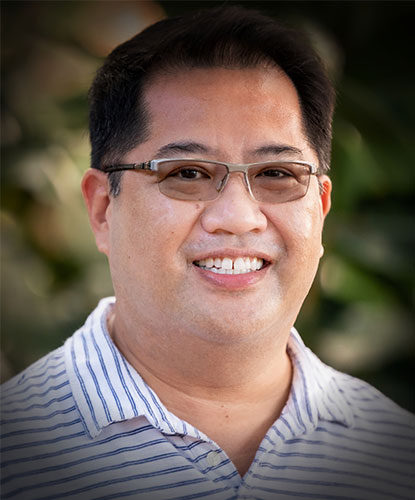 Manny Fernando
Director of Finance – Partner
Manny joined the Maui Paradise Properties team in December 2015 as the Director of Accounting.
Leading the Finance team, Manny is responsible for the overall fiscal management and related business management for the company and its property owners consistent with federal and state guidelines. Responsibilities include but are not limited to accounting, business reporting, budgeting/fiscal management, internal controls, tax preparation, and other related tax dispute-resolutions.
Manny has over 25 years of experience providing professional services across a broad range of finance areas including compliance, business process, business advisory, and consultancy. Prior to joining Maui Paradise Properties, Manny held senior finance positions working with not-for-profit and mid-to-large scale local businesses in addition to managing his own business.
Manny earned both Associate Science in Hotel Management and Accounting degrees from the University of Hawaii Maui Campus. He continued his education and pursued his Bachelors Degree in Accounting and completed a Masters Degree in Accounting with a major focus on Taxation from Strayer University.
Manny is a volunteer tennis coach at the Wailuku Tennis Club and Seabury Hall High School tennis team.
Phone: 808.214.1011
Email: info@mpphawaii.com