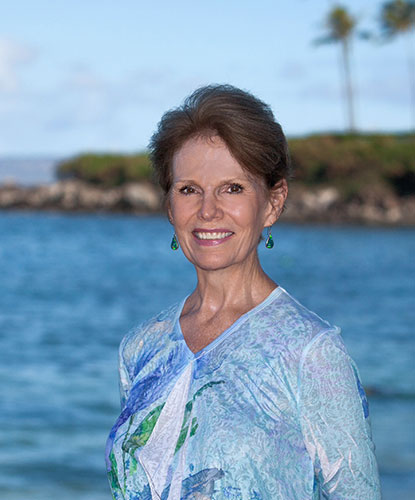 Sunny Vermaas R(B), RSPS, EPRO, TRC
Real Estate Sales, Co-Founder
Sunny began her real estate career in 1977, with American National Group, Beverly Hills, California. American National encompassed a full range of real estate related Companies, specializing in large residential subdivisions and apartment construction and management in Southern and Northern California, as well as Arizona.
In 1985, she went on her own, and worked as an independent contractor with two developers of large apartment complexes in Southern California. Working in this environment entailed all facets of development, from land acquisition and land entitlements through construction completion and management of finished projects.
In 1991 Sunny moved to Lahaina, Maui and joined the real estate community in Hawaii, specializing in Resort and Residential real estate island wide. Before forming Maui Paradise Properties, LLC she was a member of Kapalua Realty Company for 8 years, and prior to that owned Maui Paradise Properties as a sole proprietorship and Principal Broker.
Along with her full time real estate career, she and her husband, Richard, volunteer, helping to promote various fundraising efforts benefiting the community and improving Maui's quality of life. Off time pleasure pursuits include golf, tennis, scuba diving and photography – living in a summer environment 12 months a year is conducive to an outdoors lifestyle!
Phone:  808.283.0141
Email: sunny@mpphawaii.com