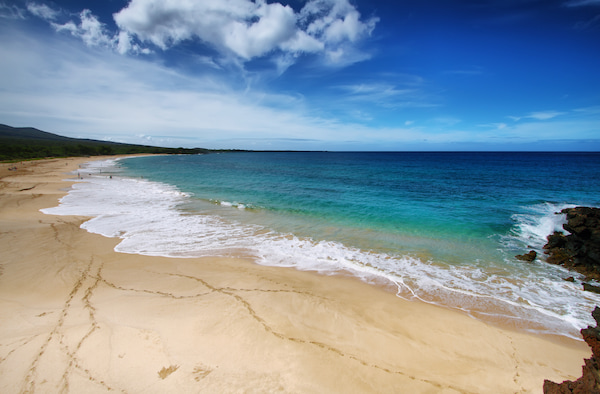 Discovering the Best of South Maui: Sun, Surf, Sand, and Serenity
Are you dreaming of a tropical getaway filled with sun, sand, and seaside serenity? Look no further than South Maui, the perfect destination for those in search of a little relaxation and rejuvenation. With its stunning beaches, vibrant coral reefs, scenic hiking trails, and exciting water activities, vacation rentals in South Maui give you access to it all.
We're thrilled to guide you through some of the most fantastic things to do in South Maui, including exploring the best beaches, snorkeling spots, hiking trails and more. Plus, we'll dish on the top restaurants in the area, and the most exceptional places to stay, making your trip planning a breeze.
Ready to dive into some fun? Let's start with the beaches!
Must-See Beaches to Visit in South Maui
When it comes to tropical paradise, few places can compare to South Maui. With its stunning beaches, crystal-clear waters and year-round sunshine, it's the perfect destination for anyone seeking a sun drenched getaway. In this post, we'll take a closer look at some of the best beaches to visit in the area.
Makena Beach State Park
Makena Beach State Park is a true gem and a must-visit destination on your South Maui itinerary. Sink your toes into its soft, white sands and soak up the breathtaking views of turquoise waters that glisten in the sunshine. The beach is ideal for both relaxation and adventure, with plenty of spots for sunbathing and an abundance of marine life for snorkelers to explore. Keep an eye out for graceful sea turtles swimming alongside you—it's an experience you won't forget!
Wailea Beach
Wailea Beach is a fantastic family-friendly destination in South Maui. The calm waters here are ideal for teaching kids how to swim and play safely. There are also many convenient amenities like showers and restrooms. There are also lifeguards on duty at the beach, meaning you and your family can spend the day relaxing in peace. Plus, with nearby resorts and restaurants, you can make it a full day of fun!
Polo Beach
Prefer a quieter beach? Polo Beach is the place for you! Tucked away from the hustle and bustle, this secluded beach offers stunning sunset views. Plus, it's conveniently located next to the Fairmont Kea Lani resort, where you can grab a cold glass of rosé and a delicious meal to finish off the perfect beach day.
Best Snorkeling and Diving Spots
Are you ready to dive into the underwater world of South Maui? Whether you're a seasoned scuba diver or a first-time snorkeler, you're sure to find an incredible experience in these top snorkeling and diving spots.
Molokini Crater: A Volcanic Oasis
If you're looking for a truly unique underwater experience, put Molokini Crater on your to-do list. This crescent-shaped volcanic crater sits just off the coast of Maui and is home to an incredible variety of marine life. With crystal-clear waters and visibility of up to 150 feet, it's a popular spot for both snorkeling and diving.
As you explore the crater, you'll see colorful fish darting in and out of the coral reefs. Witness graceful sea turtles gliding through the water, and if you're lucky, even a few sharks swimming in the distance. Don't forget your underwater camera to capture the unforgettable beauty of this underwater oasis.
Five Caves: A Hidden Gem
If you're up for a bit of adventure, Five Caves is a must-visit snorkeling spot. Located just south of Wailea, this hidden gem is known for its incredible underwater caves and tunnels, which are home to a wide variety of marine life. Five Caves is known by several names including Five Graves and Nahuna Point.
As you snorkel through the caves, you'll encounter colorful fish, eels, and even the occasional octopus. The best time to visit is during the morning hours when the water is calm and clear, giving you the best visibility to explore the underwater landscape.
Whether you're a seasoned diver or a first-time snorkeler, South Maui's snorkeling and diving spots offer an unforgettable experience of the vibrant and thriving marine life that inhabits the waters surrounding the island. So, gear up and dive into these breathtaking underwater spots.
Water Activities to Enjoy
When it comes to enjoying the great outdoors in South Maui, water activities take center stage. With its infamous turquoise waters, abundant marine life, and breathtaking coastline, it's no wonder why visitors flock to the area year-round. Whether you're a seasoned pro or a beginner, there are plenty of water activities to enjoy in South Maui. Here are some of the top options;
Stand-up Paddleboarding: Glide Along South Maui's Calm Waters
Stand-up paddleboarding (SUP) is a fantastic way to explore the calm and clear waters of South Maui. It's an easy-to-learn activity, suitable for all ages and skill levels. Whether you're looking for a real workout, or just want to paddle around and soak up the sun, there's no shortage of beautiful SUP spots to explore on your board.
For some of the best spots in the area, check out places like Kihei Cove, Wailea Beach, and Makena Landing Beach Park. Make it harder by trying to do a yoga pose on your board, put your balance to the test!
Kayaking: Get Up Close and Personal with Marine Life
Kayaking is another popular water activity that allows visitors to get up close and personal with South Maui's marine life. You'll be able to paddle through calm bays and coves, where you can spot sea turtles, dolphins, and colorful fish swimming beneath you. Some of the best spots to go kayaking in South Maui are Makena Landing Beach Park, Ahihi Kinau Natural Area Reserve, and Wailea Beach.
Surfing: Ride the Waves at South Maui's Best Surf Spots
Surfing is an iconic Hawaiian pastime, and South Maui is home to some of the best surf spots on the island. Whether you're a seasoned pro or a beginner, there's a wave to suit everyone in South Maui.
Some of the top surf spots in the area include Cove Park in Kihei, the Point in Wailea, and Big Beach in Makena. If you're new to surfing, there are plenty of surf schools and rental shops in the area that can help you get kitted out and find your feet on the board.
Whale Watching: Witness the Magic of Humpback Whales
Every winter, humpback whales migrate to the waters around Maui to mate and give birth, making South Maui one of the best places in the world to witness these majestic creatures up close. Whale watching tours are a popular activity from December to April, and there are plenty of options available in South Maui. From the comfort of a boat, you'll be able to watch as these gentle giants breach, tail slap, and sing their beautiful songs.

Local Eats and Treats: Exploring South Maui's Food Scene
Let's explore the mouthwatering world of South Maui's food scene! After a day of sun, sand, and surf, it's time to satisfy your cravings with a diverse array of local eats and treats. From top-notch restaurants to irresistible shaved ice and farmers markets, South Maui has it all.
Indulge in South Maui's Top Restaurants
South Maui boasts a variety of restaurants catering to all tastes, from casual cafes to upscale fine dining. One must-visit spot for any food lover is The Monkeypod Kitchen, serving locally sourced ingredients in a relaxed atmosphere. Their wood-fired pizzas and fresh catch of the day are simply divine.
Gannon's is another top pick, located at the Wailea Gold Golf Course, with breathtaking ocean views and a menu featuring the flavors of Hawaii. Don't miss their signature dish, 'Gannon's Surf and Turf'.
For a special and intimate dining experience, head to The Restaurant at Hotel Wailea. Their daily-changing menu sources ingredients from local farms and fisheries, and their tasting menu is a must-try for foodies.
Savor the Best Shaved Ice
You can't leave Hawaii without trying shaved ice! South Maui is home to some of the best spots on the island. Ululani's Hawaiian Shaved Ice is a local favorite, made with pure cane sugar and fruit purees for a refreshing, natural taste.
Discover Local Farmers Markets
For fresh, locally grown produce, explore South Maui's farmers markets. The Kihei Farmers Market is open every Saturday and features fresh produce, baked goods, and handmade crafts from local farmers and artisans. Browse the colorful stalls, coffee in hand, and experience all the tastes South Maui has to offer. The Upcountry Farmers Market, in nearby Kula, offers a variety of fruits, vegetables, and locally produced goods.
And for a wider selection of goods, check out the Maui Swap Meet in Kahului every Saturday. From savory to sweet, South Maui's food scene has it all. Indulge in delicious meals, cool down with shave ice, and savor fresh produce from local farmers markets. Get ready to treat your taste buds to a foodie adventure in this stunning part of Hawaii!

Where to Stay in South Maui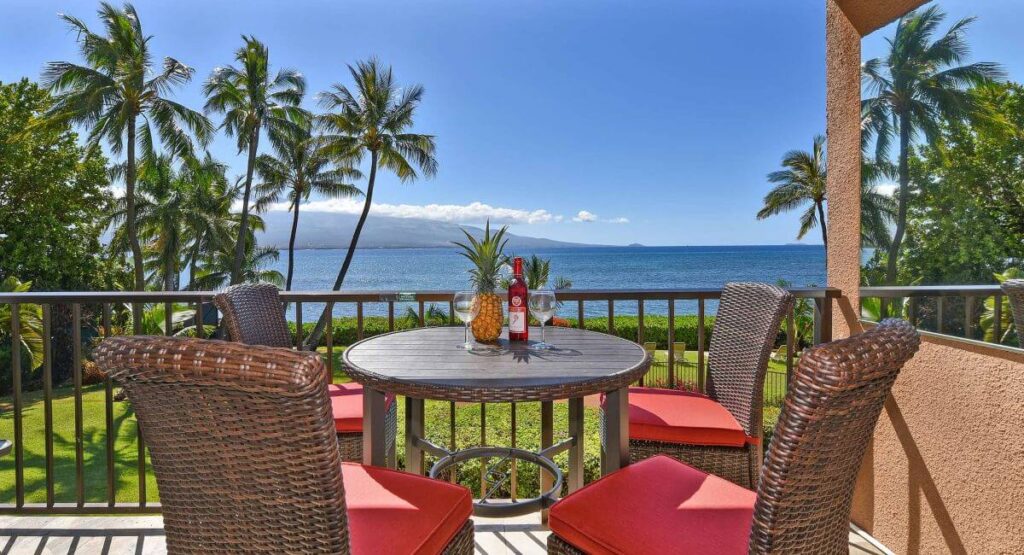 Whether you're looking for a luxurious oceanfront condo or a cozy beach bungalow rental, there are plenty of great places to stay in South Maui. Here are some of the top options for you to choose from;
Kihei
Kihei is a great place to stay if you're looking for a more affordable option, perfect for families on a budget. There are plenty of great vacation rentals and affordable condos in Kihei to choose from.
Wailea-Makena
If you're looking for a more upscale experience, the Wailea-Makena area is the perfect choice. This area is home to some of the most luxurious accommodations with ocean views on the island.
Maalaea
Maalaea is a quiet, laid-back area that's a great choice if you're looking to get away from the crowds. There are a few vacation rentals and condos in the area that offer spectacular views of the ocean. It is the perfect place to kick back with a good book and relax with the sound of the waves in your ears – pure serenity!
From beautiful beaches and incredible snorkeling spots, to scenic hiking trails and numerous water activities to enjoy, South Maui truly has something for everyone. Not to mention the variety of great restaurants and accommodations to choose from, it's the perfect destination for your next vacation.
So what are you waiting for? Start planning your trip to South Maui today and discover all that this beautiful part of Hawaii has to offer!
Some Queries About Vacations in South Maui:
What are some of the best beaches to visit in South Maui?
Some of the top beaches in South Maui include Wailea Beach, Makena Beach, and Kihei Beach. 
What are the best water activities to enjoy in South Maui?
Snorkeling and diving are popular water activities in South Maui, with great spots like Molokini Crater and Turtle Town. Stand-up paddleboarding and kayaking are also popular options.
What are some scenic hiking trails to explore in South Maui?
The Kings Highway/Hoapili Trail is a scenic hike that offer beautiful views of the South Maui coastline.