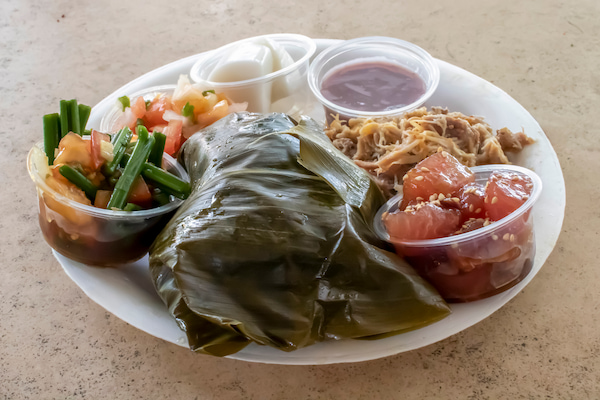 The Ultimate West Maui Foodie Adventure: Best Eats & Treats
Aloha, foodie friends! Buckle up for a tantalizing culinary journey set in paradise. Don't let the ubiquity of "Aloha shirts" and tiki torches fool you. West Maui is not just a tropical wonderland famed for its azure waters, captivating sunsets, and stunning West Maui rentals. Oh no, as we're about to show you, it's a hidden wonderland for foodies and connoisseurs of culinary delight! We're peeling back the layers of this Polynesian paradise to take you on the ultimate West Maui foodie adventure. 
So, pack your sunscreen and your appetite because we're setting sail to an archipelago of flavor, where every stop is a taste bud extravaganza. So, let's get this tropical gourmet journey underway!
Taste The Flavors of West Maui
West Maui is a tropical paradise with a vibrant culinary scene. With so many delicious cuisines from around the world available here, your taste buds will be dancing all vacation long. So whether you're seeking a delicious seafood dish by the ocean, a succulent steak in a gourmet restaurant, or good old fashioned American comfort food, West Maui has it all. Here are some of out top restaurant picks;
Seafood
Merriman's Kapalua: Situated on a beautiful oceanfront location in Kapalua, Merriman's offers a farm-to-table dining experience with a focus on fresh seafood. Their menu changes based on the availability of local ingredients. The restaurant has been recognized for its commitment to sustainable seafood.
Lahaina Fish Co.: Located in the historic town of Lahaina, Lahaina Fish Co. is a must-visit for seafood enthusiasts. With a menu full of locally sourced ingredients, this restaurant is perfect for enjoying a delightful meal with an ocean view.
Mala Ocean Tavern; The Mala Ocean Tavern is located right on the water in Lahaina, and offers a menu that is a blend of Mediterranean and Hawaiian influences. Their seafood dishes, such as seared ahi bruschetta and seafood pasta, are highly regarded.
Hawaiian and Polynesian
Old Lahaina Luau: For an authentic Hawaiian experience, Old Lahaina Luau is the place to be. Not just a restaurant, it's an entire cultural experience with traditional Hawaiian cuisine, hula dancing, and storytelling.
Hula Grill Kaanapali: Situated in Whalers Village, Hula Grill offers a blend of Hawaiian-inspired dishes. The open-air setting provides an ideal backdrop for enjoying dishes like Huli Huli Chicken or Poke Tacos.
Asian Fusion
Star Noodle: This restaurant in Lahaina is famous for its Asian fusion cuisine. Star Noodle's menu is diverse, with everything from Vietnamese crepes to ramen. Their house-made noodles and shared plates are local favorites.
Sansei Seafood Restaurant & Sushi Bar: Located in Kapalua Resort, Sansei is a blend of contemporary sushi and innovative Japanese cuisine. It's a trendy spot for sushi lovers.
American and Steakhouses
Lahaina Grill: With its New American cuisine, Lahaina Grill is often considered one of Maui's best restaurants. The bistro setting is elegant, and the menu features locally-sourced ingredients. If you're craving a juicy steak, this is the place for you.
Duke's Beach House: Located on the beach in Kaanapali, Duke's Beach House offers traditional Hawaiian dishes as well as classic American fare. It's an excellent spot for a more relaxed but still upscale dining experience.
Cafés and Coffee Shops
Island Vintage Coffee: Situated in Whalers Village, Island Vintage offers 100% Kona coffee. It's a great place to get your caffeine fix and also try Açaí bowls. They also have great merchandise for sale like graphic t-shirts and tote bags, the perfect keepsake of your West Maui adventure.
Choice Health Bar: For those looking for a healthier option, Choice Health Bar has two locations in West Maui, in Lahaina and Whalers Village. This café offers an array of fresh juices, smoothies, and vegan dishes. It's the perfect place for those looking for a healthy breakfast before hitting the beach or heading out on the water.
Food Trucks and Casual Eats
Ono Tacos: If you find yourself strolling the streets of Lahaina and become peckish for some tacos or burritos, check out the Ono Tacos truck. This food truck in Lahaina serves up some of the best tacos on the island. With its authentic Mexican and Hawaiian fusion, it's a local favorite.
Gazebo Restaurant: Located in Napili, this casual eatery is famous for breakfast, especially its fluffy pancakes and fried rice.
West Maui's Food Festivals and Culinary Experiences
West Maui hosts several food festivals and culinary experiences that celebrate the island's rich culture and diverse cuisine. Here are a few notable food festivals and experiences that is worth a spot of every foodie's to-do list for their trip to West Maui;
Kapalua Wine & Food Festival
Held annually in June in the Kapalua Resort, the Kapalua Wine & Food Festival is one of Maui's most prestigious culinary events. It typically features wine tastings, cooking demonstrations, and gala dinners. Renowned chefs and winemakers from around the world come to showcase their talents.
Lahaina Plantation Days
Lahaina Plantation Days is a festival held in October that celebrates the historical heritage of Lahaina. It includes food booths with plantation-era inspired dishes, music, art, and historical displays.
Maui Chef's Table
While not a festival, Maui Chef's Table is an ongoing culinary experience held at the Ka'ana Kitchen. Guests have the opportunity to enjoy a multi-course menu of dishes prepared using local ingredients. It's an interactive experience, as the chefs often explain the dishes and the ingredients used.
Farm-to-Table Dining Experiences
There are several restaurants and farms in West Maui that offer farm-to-table dining experiences. These experiences often include tours of the farms where ingredients are sourced, followed by a meal prepared with fresh, local produce. Restaurants such as Duke's Beach House and Merriman's Kapalua practise farm-to-table dining.
Kapalua Farmers Markets
There are two great farmers markets held in Kapalua, first is the Napili Farmers Market and the other is Farmer's Market Maui. These markets give you the opportunities to make a traditional farm-to-table dish from the comfort of your own vacation rental. Both Farmers Markets offer visitors the chance to buy fresh, locally-grown produce and artisanal products.
Where to Stay in West Maui
When staying on West Maui, a luxury vacation rental can offer you all the home comforts that can elevate your holiday experience. Imagine waking up, looking up onto the West Maui mountains and across the turquoise sea at the islands of Lanai and Molokai, all from the comfort of your own home. West Maui home and condo rentals are what vacation dreams are made of. Access world-class golf courses, unbelievable snorkeling at Honolua Bay, swimming at Black Rock and the amenity-rich resort area of Kaanapali beach.
With occupancies of 2 up to 10, there's an option suited for you within your budget. Whether you're looking for a cozy 2 bedroom condo by the beach, or a luxury 5 bedroom villa with ocean view, West Maui has it all.
Come Taste a Slice of Heaven
So fellow foodies, it's clear that this tropical haven is a food lover's paradise. Its fusion of cultures brings together flavors as diverse as the island's natural beauty itself, offering food experiences that engage all senses. From the waves crashing against the shore at a beachside seafood restaurant to the aroma of fresh, local ingredients sizzling at a farm-to-table experience, West Maui is an archipelago of taste, texture, and tantalizingly good food.
So when you're booking your West Maui rental for your next tropical escape, remember that it's not just about sun, sand, and surf. It's about the Poke Tacos, the Ahi Bruschetta, the Huli Huli chicken. It's about the joy of discovering that perfect cup of Kona coffee or the thrill of tasting an exotic fruit freshly plucked from the tree. Most of all, it's about the Aloha spirit, generously sprinkled over every meal, every culinary adventure you'll experience here.
And so, we say Mahalo, West Maui, for a foodie adventure like no other. Until our taste buds meet again. Bon Appétit and Aloha!
Commonly asked questions about restaurants in West Maui
Are there any oceanfront restaurants in West Maui?
Yes, West Maui boasts several oceanfront restaurants. Some popular options include Mala Ocean Tavern, Lahaina Fish Co., Hula Grill Kaanapali, and Duke's Beach House, where you can enjoy delicious meals with stunning ocean views.
Do restaurants in West Maui offer vegetarian or vegan options?
Many restaurants in West Maui offer vegetarian options, and some also have vegan choices on their menus. For dedicated vegetarian or vegan fare, Choice Health Bar, Moku Roots, A'a Roots, and Earth Aloha Eats are popular spots.
What is the price range for dining in West Maui?
The price range for dining in West Maui varies widely. You can find affordable options at food trucks and casual eateries, while upscale restaurants and resorts may have higher prices. It's possible to find meals from $10 to $15 at casual spots, whereas upscale dining can range from $50 to $100 or more per person.
Can I find authentic Hawaiian food in West Maui?
Absolutely! There are several restaurants and luaus that offer traditional Hawaiian dishes. Old Lahaina Luau, Hula Grill, and Aloha Mixed Plate are some places where you can enjoy authentic Hawaiian cuisine.