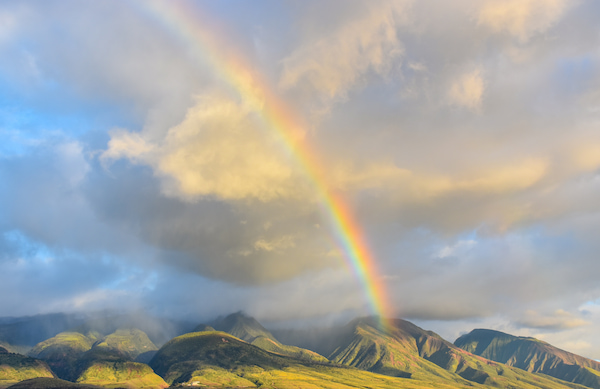 A Journey of Care: Revisiting Maui in a time of Healing
Following the devastating wildfires in Lāhainā, Maui beckons today's travellers with optimism and gratitude for their mindfulness during this period of recovery. While the charm and allure of Maui remains, it is our kuleana (responsibility) for travel agencies and visitors alike to adopt thoughtful and sustainable practices to aid in the island's healing process.
Here's a comprehensive guide to navigating a meaningful and considerate journey to Maui post-wildfire.
Stay Informed:
Stay updated on the ongoing recovery efforts and areas impacted by the wildfires. Utilize reliable sources like local government websites, social media platforms, and news outlets to obtain current information. This will ensure safety, preparation and allow visitors to contribute positively during their stay.
Support Local Businesses:
Many local businesses have endured immense hardship since the wildfires. Consider supporting them by shopping local, dining at locally owned eateries, and employing local tour guides. It's an opportunity to immerse in the authentic Maui culture while propelling economic recovery.
Respect Closed Areas:
Some areas may still be recuperating and are temporarily closed for public safety and restoration. Respect all signage and barriers, ensuring that recovery efforts are unhampered and natural habitats are restored.
Eco-friendly Accommodations:
Opt for accommodations that are committed to sustainability. Many hotels and resorts in Maui are involved in eco-friendly practices that minimize environmental impact. Supporting such establishments accentuates the collective eco-conscious efforts.
Voluntourism:
Engage in voluntourism by participating in organized clean-up and restoration projects. Lending a helping hand not only enriches the travel experience but also accelerates the healing process of the affected areas.
Minimize Carbon Footprint:
Utilize public transportation, bikes, or walking to explore Maui. If renting a vehicle is essential, consider eco-friendly options like hybrids or electric vehicles. Be mindful of energy consumption, waste generation, and water usage to lessen the environmental impact.
Wildlife Conservation:
Respect and protect Maui's diverse wildlife. Maintain a safe distance, avoid feeding or disturbing animals, and be vigilant about not leaving any trash behind that could harm them.
Traveling to Maui post-wildfire offers an unparalleled opportunity to be part of the island's revival. By adopting responsible practices, tourists and travel agencies can contribute to a robust recovery, ensuring that Maui's natural splendor is preserved for generations to come. Let's embark on this journey with mindfulness and commitment, ensuring our path to paradise is paved with care, respect, and sustainability.
10 Commonly Asked Questions about travelling to Maui in 2023/2024
1. Is it safe to travel to Maui after the recent wildfires?
Yes, it is safe to travel to Maui after the recent wildfires. Maui is incredibly diverse. While some areas may have been affected by wildfires, many others offer safe and enjoyable travel experiences. To ensure the latest safety information and recommendations for your trip, check updates from local authorities and government travel advisories. 
2. How are accommodations on Maui impacted by the wildfires?
Some accommodations in West Maui may be impacted by the wildfires. For accommodation status, it's best to contact your hotel or accommodation provider directly for the most current information and consider alternatives if necessary. Maui Paradise Properties has a range of accommodations in different locations across the island.
3. What attractions are currently open for visitors to enjoy on Maui after the wildfires?
Many attractions are currently open for visitors to enjoy on Maui. Stay updated on open attractions by visiting the official Maui Tourism website or contacting local tourism offices. See below for a list of helpful resources.
4. Is the air quality safe on Maui?
For the latest air quality information following the wildfires, check local air quality reports and health advisories provided by the State government or Department of Health for current conditions.
5. Are there any restrictions on movement around the island?
There may be restrictions to ensure the safety of residents and visitors. We appreciate your compliance with any designated restricted areas and recommendations provided by local authorities.
6. How can I positively contribute to the local community during my visit to Maui?
There are many ways to positively contribute to the local community. Consider supporting local businesses and nonprofits that are aiding in recovery. If you're passionate about giving back, you can explore the various volunteer opportunities Maui island offers. See below for a list of helpful resources.
7. Will transportation be impacted on Maui, and how can I plan accordingly?
Stay informed on any impacts to transportation access by checking updates with local authorities, such as the Hawaiʻi Department of Transportation to ensure a smooth and safe trip.
8. Are the beaches on Maui safe to visit?
Maui is known for its breathtaking beaches including Kaʻanapali and Makena's Big Beach. With a wide range of water-based activities available on island, it is always important to check conditions before entering the water for your safety. Discover Maui's world famous beaches and review ocean safety tips before venturing in the water.
9. How has local wildlife been impacted, and what safety precautions should I take when exploring Maui's natural areas?
Wildlife habitats may be affected. Maui is home to many beautiful yet threatened and endangered species like the hawksbill sea turtle (honuʻea) and the Hawaiian green sea turtle (honu). Be mindful and respectful when exploring natural areas, and follow guidance from wildlife organizations and authorities.
10. Where can I access the most current information regarding the situation on Maui for 2023/2024 travel?
Local government websites, news outlets, and official social media channels are excellent resources for current information. The Hawaii Tourism Authority website can also provide updates to Maui's ongoing recovery.
Important Resources for Travelers: