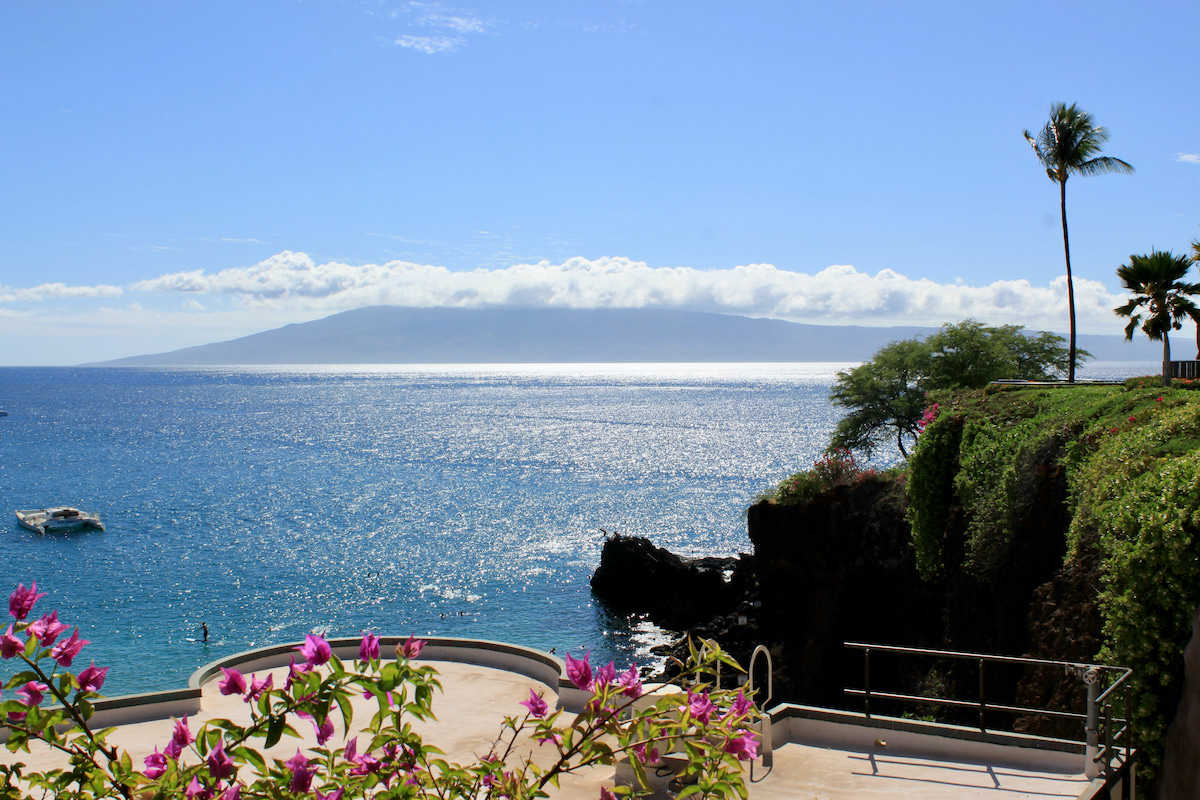 Things To Do in West Maui
April 18, 2023
Planning a vacation is so much more than just picking a destination—it's about creating unforgettable memories to last a lifetime. On the enchanting island paradise of West Maui, you'll find the perfect balance of relaxation, adventure, and breathtaking natural beauty. To help you make the most of your time, we've compiled this list of the top things to do in West Maui, plus some great West Maui vacation rentals to complete your lodging experience. So pack your bags and get ready for the vacation of a lifetime.
"We travel not to escape life, but for life not to escape us."

– Anonymous
Discovering the Beautiful Ocean and Sandy Beaches of West Maui
When you go to West Maui, you have to spend some time on its beautiful beaches. From great family-friendly beach options, to world-class snorkeling and surfing spots, there's something for everyone on this paradise island.
Ka'anapali Beach
Nestled along the famous golden sands of Ka'anapali Beach, you'll find the ideal location for sunbathing, swimming, and snorkeling. A Condé Nast favorite, the crystal-clear waters around Black Rock offer excellent visibility, making it a prime spot to explore the vibrant marine life. As the sun sets, don't miss the cliff diving ceremony – a breathtaking display of athleticism and grace.
Napili Bay
For a more laid-back beach experience, head to Napili Bay. This crescent-shaped beach is perfect for families, with calm waters and soft sand. Keep an eye out for sea turtles and explore the tide pools teeming with marine life.
Kapalua Bay
Another must-visit beach is Kapalua Bay. Known for its pristine white sands, it's an ideal location for both snorkeling and swimming. Spend the day basking in the sun or have lunch right on the beach. After the beach, why not admire the lush green surroundings by going on a stroll? Sounds like the perfect day to us!
Exploring West Maui's Lush Landscapes
Beyond the beaches, West Maui offers a diverse range of landscapes to explore. From verdant valleys to soaring peaks, there's no shortage of things to do in West Maui's great outdoors.
Hiking the Waihee Ridge Trail
For those seeking adventure and panoramic views, the nearby Waihee Ridge Trail is an excellent choice. This moderately challenging hike takes you through lush forests and past cascading waterfalls, offering breathtaking vistas of West Maui and the surrounding islands.
Visiting the Iao Valley State Monument
Immerse yourself in the history and natural beauty of the Iao Valley State Monument. Home to the iconic Iao Needle, this lush valley has played a significant role in Hawaiian history. As you wander through the park, take a moment to appreciate the cultural importance of this sacred land.
Exploring the Honolula Bay Marine Reserve
If you are looking to discover the secrets hidden beneath Maui's turquoise waters, Honolua Bay Marine Reserve should be on your list. With its crystal-clear waters, visitors can swim in an underwater paradise. Visitors can explore the unique ecological systems of the protected marine reserve, home to many critically endangered species. The reserve is the perfect spot to witness incredible displays of marine life, from curious turtles swimming around to schools of tropical fish exploring the reefs. The experience is something you'll cherish and treasure forever.
Embracing the Rich Hawaiian Culture
Discover Hawaiian culture with unique experiences showcasing the island's history, traditions, and flavors. Immersing oneself in the local culture is what travel is all about!
Attending a Traditional Luau
Experience the warm hospitality of the Hawaiian people at a traditional luau. These captivating events feature authentic Hawaiian cuisine, mesmerizing hula performances, and live music—a perfect way to spend an evening.
Participating in a Hawaiian Cooking Class
Discover the flavors of the islands by participating in a Hawaiian cooking class. Learn to prepare traditional dishes using local ingredients and gain hands-on experience crafting mouthwatering meals. It's a delicious way to immerse yourself in the local culture, and impress your friends with your skills at your next dinner party!
Adventurous Activities for Thrill-Seekers
For the adrenaline junkies, West Maui has got you covered. Here you'll find a plethora of exciting activities that will get your heart pumping.
Ziplining in West Maui
Soar through the lush treetops with a thrilling zipline adventure. Companies like Kapalua Zipline and Skyline Eco-Adventures provide exhilarating experiences that showcase the island's natural beauty from a unique perspective.
Surfing and paddleboarding
Catch a wave and glide across the water with surfing and paddleboarding lessons. Local surf schools cater to all skill levels, from beginners to advanced surfers, ensuring a fun and memorable experience on the water.
Helicopter Tours
Take to the skies for a bird's-eye view of West Maui's breathtaking landscapes. A helicopter tour provides a unique vantage point to witness the island's volcanic craters, cascading waterfalls, and rugged coastline.
Relax and Rejuvenate at Luxurious Spas
Indulge in some well-deserved pampering at one of West Maui's world-class spas.
Spa Montage Kapalua Bay
Treat yourself to a day of relaxation at Spa Montage Kapalua Bay. Choose from an array of signature treatments and unwind in the serene oceanfront setting.
Heavenly Spa by Westin
Experience rejuvenation at the Heavenly Spa by Westin. Offering a variety of spa services, this oasis of tranquility focuses on wellness and revitalization, leaving you feeling refreshed and invigorated.
Zensations Spa
Zensations offers a transcendent retreat for those seeking rejuvenation and relaxation in paradise. Surrounded by lush tropical greenery and the soothing sounds of gently cascading waterfalls, this world-class spa boasts an array of luxurious treatments designed to renew the mind, body, and spirit. Expertly trained therapists provide personalized experiences, from traditional Hawaiian lomilomi massages to rejuvenating organic facials, all in serene, Zen-inspired spaces that invite you to let go and be present.
Indulging in West Maui's Culinary Delights
Satisfy your taste buds with a culinary journey through West Maui's diverse dining scene.
Award-Winning Restaurants
Dine at award-winning restaurants like Merriman's Kapalua and Mama's Fish House. These establishments showcase the best of island cuisine, using fresh, locally sourced ingredients to create unforgettable dishes.
The Kapalua Food and Wine Festival
Held in June, the Kapalua Food and Wine Festival is a prestigious annual event held in the lush paradise of Kapalua, Maui, celebrating the vibrant culinary scene and diverse wine offerings from around the world. Set against the backdrop of breathtaking ocean views, this four-day epicurean extravaganza showcases the talents of renowned chefs, sommeliers, and winemakers through a series of exquisite gourmet dinners, interactive cooking demonstrations, and exclusive wine tastings.
Attendees have the opportunity to indulge in a variety of delectable dishes that highlight local Hawaiian ingredients and flavors while exploring the nuances of world-class wines. The festival not only embraces the spirit of Aloha but also fosters meaningful connections between people, food, and wine, creating an unforgettable sensory experience for all who partake in this luxurious island escape.
Local Food Trucks and Markets
For a more casual dining experience, sample the island's flavors at local food trucks and markets. Must-try spots include Fish Market Maui and Geste Shrimp Truck, where you can enjoy fresh seafood and authentic Hawaiian fare.
Find the Perfect West Maui Vacation Rentals
To make your West Maui vacation truly unforgettable, stay in one of the many standard or luxurious vacation rentals this part of the island has to offer. Choose from a range of luxury accommodations, including oceanfront villas, condos and townhouses. These properties provide the ideal base for exploring the area's attractions and experiencing all the amazing things to do in West Maui.
From the golden sands of Ka'anapali Beach, to the rich cultural experiences of a traditional luau, West Maui offers a wealth of unforgettable experiences. By including these top things to do in West Maui in your itinerary, you'll create cherished memories that will last a lifetime. So, what are you waiting for? Book your West Maui vacation rental today and embark on the adventure of a lifetime.
---
Commonly Asked Questions About Things To Do in West Maui
What is the best time to visit West Maui for a vacation?
The best time to visit West Maui is during the shoulder seasons of April to May and September to November. These months offer pleasant weather, fewer crowds, and more affordable accommodation rates. However, West Maui boasts a tropical climate year-round, making it a great destination any time of the year.
 What water activities are popular in West Maui?
Popular water activities in West Maui include snorkeling, scuba diving, surfing, paddleboarding, whale watching (December through May), and sunset cruises. With its beautiful beaches and crystal-clear waters, West Maui offers a variety of water-based adventures for all skill levels.
Are there family-friendly activities in West Maui?
Yes, West Maui offers numerous family-friendly activities, such as beach days at Napili Bay, visiting the Maui Ocean Center, exploring the Iao Valley State Monument, attending a traditional Hawaiian luau, and taking surf or paddleboard lessons. These activities cater to various ages and interests, ensuring a fun and memorable vacation for the whole family.